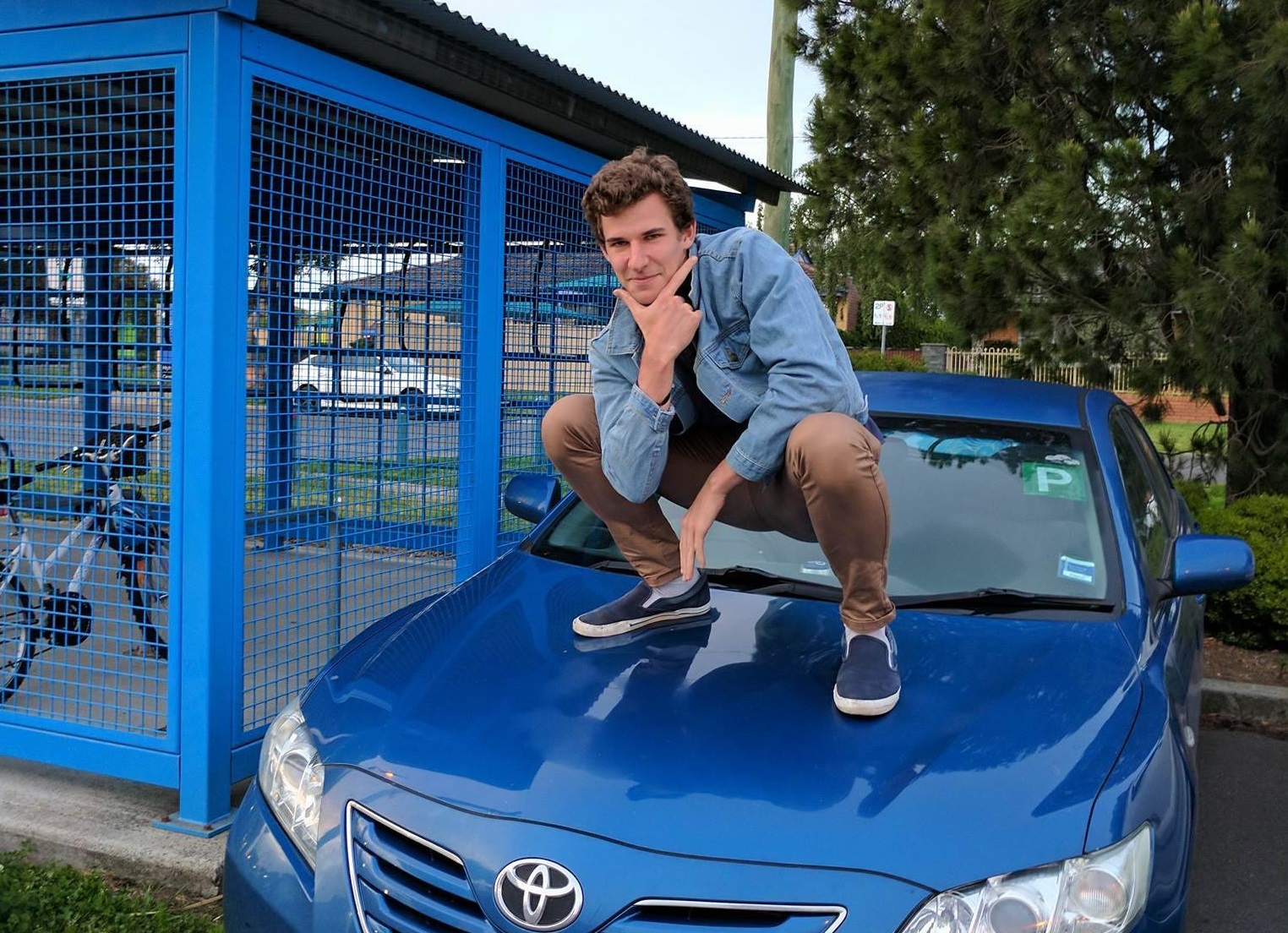 Community News
Resident Art Student Commentary on Common Room Affairs
Rachel answers Repugnant questions
Dearest Cubians.\ I would like to begin by thanking you all for such a warm welcome, as I've settled into my residency within the Advanced Science Student Lounge. I've already learnt so much from simply being exposed to your creamy-memey selves… and can't wait to see where the rest of the semester takes us! Now without further ado… I hope to return the comfort you've brought me, by answering some of your deepest, darkest, dankest questions only the greasiest science student could harbour - the first ever edition of Resident Art Student Commentary!
When will Martin Nguyen ever come to the common room ?
Well kiddies, since you've all been so good this year, I've spoken to my contacts, and I have it on good authority, that our beloved Martin will be making a glorious return this very Tuesday! But perhaps, in the mean time - praying to the sun god Ra will increase chances of a visitation?
Most likely in your dreams
Help me pls
I have it on good authority this question comes from a young man suffering in grips of inevitable 5 minutes of meme fame. But don't let it get you down Little Steve Irwin, far worse things could happen, (I mean if anyone ever comes across my 14 year old Deviant Art account, full of angsty blog posts and poorly draw fan art, my integrity would cease to exist as I know it… and I would hope my fate follows the same path shortly after). That being said… perhaps the best way to deflect this unwanted attention would be in retaliation. I mean, as I've clearly demonstrated, theres some pretty good dirt out there for the meming, you just got to get out there and grab it with your own two hands. Take back control of your image!
Help, I can't stop the flow of my sass and banter
*Ignores Liam*
When does Liam take his shirt off?
According to my calculations, when the moon's circumference is equal to the PH levels festering in the common room, divided by the likelihood of Kathleen and David just wanting to see some skin… those horn bags… is when Liam's shirt is most likely to be will be removed, and QED stamp comes out to play!
Why does the common room smell funny… but then a few weeks later… you can't notice the smell anymore?
According my my journal subscription to Pseudoscience Periodical, the latest findings suggest causation through density of hype polluting your senses. As with most things, after a time, your senses acclimatise, and given the increasing frequency of lonely evenings spent in the common crying as the semester progresses, naturally your snooter gets used to the familiar scent… and thus it becomes unrecognisable. As safe (and beneficial) as aerated hype is to breath, do be wary about exposing yourself to it in to hefty a quantity first day back from Sem break… it takes time and gradual exposure to again desensitise yourself to its mighty pungency.
How do vapes work?
Rumour has it little elf men live inside them, and that the smoke that comes out of them, is from the elves who sit in a circle getting stoned, while having obnoxious dude bro conversions about who's the least a slave to The Man. They talk about all times, and reminiscence on their wasted youths. You see, these elves aren't your everyday, well adjusted to society elves. They had a pretty rough time in high school. In a desperate attempt to gain control over their public image and conquer their enemies, the got into body building. And all the while they were getting swole, they developed an addiction to the gateway drugs of protein powders and hormone enhancers. Before long that stuff just wasn't cutting it any more, and they started hitting the Meth on the odd occasion, to give them that little hit of swole they so greatly craved. Before long they had lost their families, homes, lives - reduced to husks of the elves they used to be. After years of trying to get off the stuff, they found solace in these gatherings that coincidently take place every time you flick the little switch on your little e-cigarette… who knew?
I've always wanted to know the origin story of the Thomas the Tank above the whiteboards in the common room!
The story is surprisingly un-extraordinary… but it was the summer of 2017, and I was trundling the home town of Great Grandpa Meme himself, Fish Creek, Capital of the Universe. I was walking the streets on what began as a very Normie day. Before I knew it, it had transformed into one of unimaginable, life changing proportions… for there I saw him… staring back at me… those eyes… that chimney! And I knew I had to have him, there and then! And so I picked him up from the road side, and we drove off into the sunset…Until I gifted him to Peter, Conductor of the Hype Train, Mr President, Hype Coordinator of the common Room and, Thomas' true master… The rest, as they say… is history.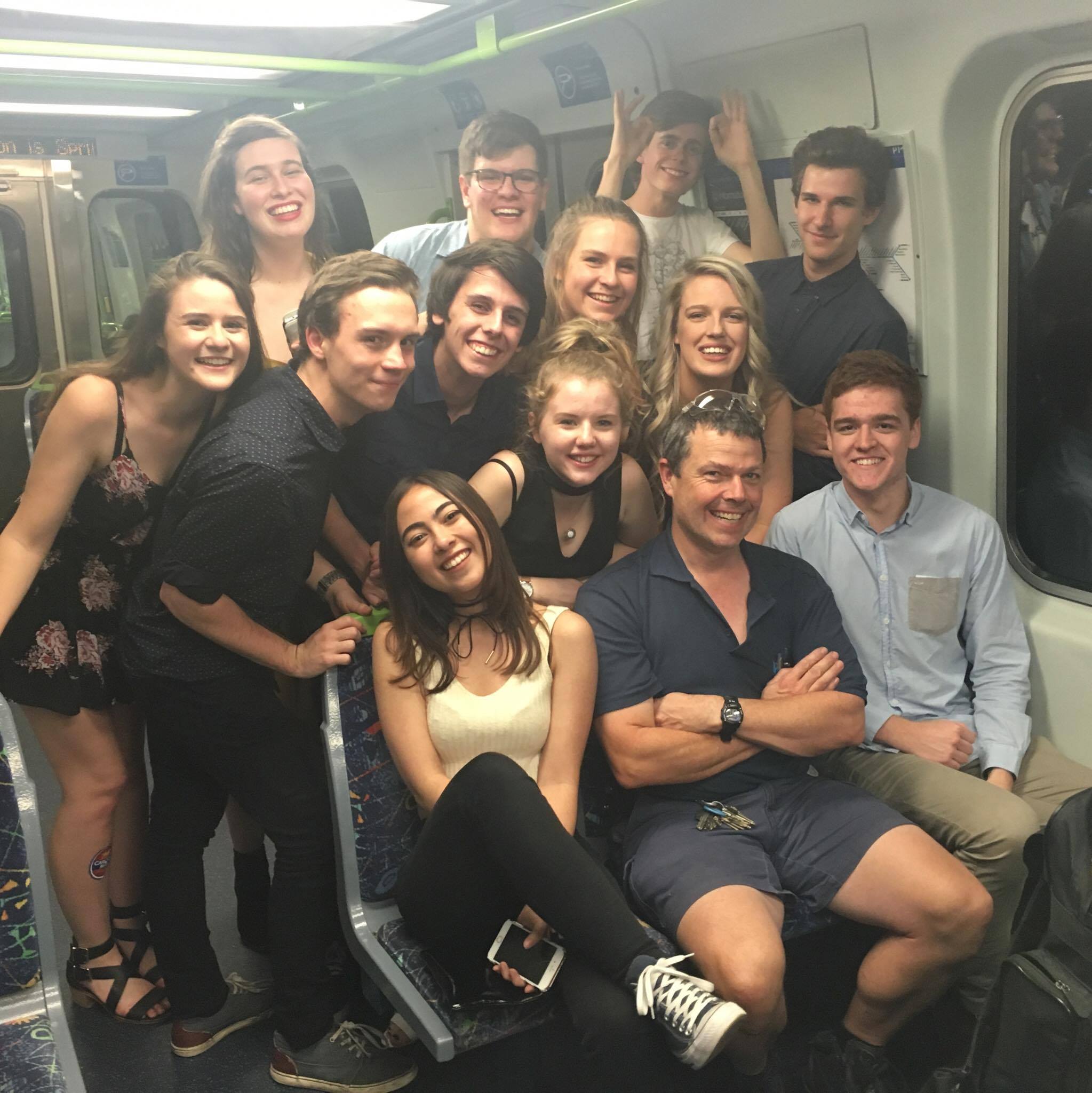 Why don't I have genital warts?
Perseverance is key…. I hear…
Why is there ajax spray and wipe on the table? Is it to drink?
Yeah… look… it's probably safer to drink than that bottle of brewed berry on the window sill… I mean how poison can it be… how do you know if you'll like it if you never try it? Hit that Ajax! Everything's worth trying once! But don't hold me to that advice if you die a painful death.
Why is everyone here so old and boring?
Well Sophie, according to science, WE'RE PLENTY FUN EXCUSE YOU AGE IS JUST A NUMBER 20 YEARS YOUNG BRO DUDE OMG NEVER BEEN SO OFFENDED IN MY LOIFE!!
Why doesn't Sophie want to get so horribly intoxicated she forgets how to breathe
Well Jack, Sophie is an enigma, and we simply don't have the technology available yet to deduce why she is so unfairly judgmental AND OMG WE'RE NOT EVEN THAT OLD SOPHIE SORRY WE CAN'T ALL HAVE STARTED PREP AS A FEATUS' ITS NOT EASY YOU KNOW BEING AN ALCOHOLIC YOU DON'T UNDERSTAND THE PRESSURE OF TRYING TO LIVE UP TO YOUR MIGHTY EXPECTATIONS AND HOW COME YOU NEVER COME ICE SKATING WITH ME!
But seriously I don't know why she so against alcohol poisoning?? Nothing better than trying to swim through a footpath in whats left of your underpants.
Does Jack secretly like worms?
Dear so obliviously anonymous reader, \ I too have often questioned Jack's supposed disgust of worms. He is suspiciously too hasty to deny his affection for the beloved creatures… perhaps Jack and the Worms have a bit of history together… perhaps an unrequited love story… perhaps a worm killed his family… Or maybe… Just maybe… akin to jacks fetish for the shaming of kinks… he is shaming himself about worms and his attraction to them. I mean it all makes sense. Jack been the depraved individual he is, is naturally tuned to the shaming of Kinks - if another of Jacks kinks is for worm porn… would it not make sense for him to combine his erotic preferences, and shame himself for his love of worms. Thus whenever anything remotely Wormy is mentioned - Jacks pretends to be T R I G G E R E D… but in actuality - is more aroused than any of us will ever understand. But it's all good Jack… I won't kink shame you… however much as you may like it.
\ \ \